Davan LED Rail Strip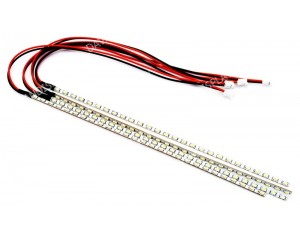 Manufacturer:
Davan
Model:
A080SN01CE-LED-ASSY
Price:
$8.00
Availability:
Check Availability
New. LED rail strip assembly for AUO Part Number A080SN01SE V3. Used in many applications including Hyosung NH-1800CE. Panel Type TFT Panel Size 8 Panel Resolution 800 x 600 SVGA.
Some production models use various internal part configurations. Always ensure that the part used in your machine is compatible with the model listed here before purchasing.
Additional Information
Common Applications
Hyosung NH-1800CE
Short Description
LED Rail Assembly
Display
Lamps No.
1
Lamp Type
LED
Resolution
800x600
LED Kit
Panel Size Range
8.0"
LED Driver Included
No
Rail Dimensions
190mm x 2mm