Davan CCFL Backlight Kit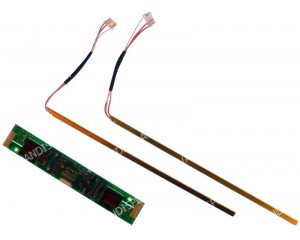 Manufacturer:
Davan
Model:
KIT-FT5000-2-ASSY
Price:
$129.00
Stock:
10
Quantity:
Repair kit for Triton RL/FT 10.4" High Bright ATM LCD panel. Kit includes: (2) CCFL-FT5000-2-ASSY and (1) DMC42939 inverter.
Some production models use various internal part configurations. Always ensure that the part used in your machine is compatible with the model listed here before purchasing.
Additional Information
Common Applications
Triton RT2000
Triton RL5000
Triton FT5000
Application Part Numbers
01220-00024
Short Description
CCFL and Inverter Kit