Davan CCFL Backlight Kit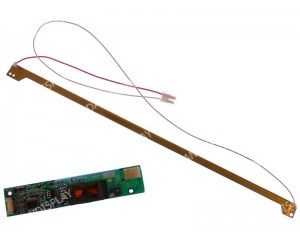 Manufacturer:
Davan
Model:
KIT-G104SN03V.0-ASSY
Price:
$149.00
Stock:
2
Quantity:
Repair kit for AUO 10.4" LCD G104SN03 v.0. Used in many applications including Tranax c-4000, MB4000c and Hyosung NH-5050, NH-5000ce and NH-5000. Kit includes (1) CCFL brass rail housing, bulb with connector and HV wire assembled p/n: CCFL-G104SN03V.0-ASSY and (1) matching single output inverter p/n: GH025A
Some production models use various internal part configurations. Always ensure that the part used in your machine is compatible with the model listed here before purchasing.
Additional Information
Common Applications
Tranax MBC4000
Hyosung NH-5050
Hyosung NH-5000
Hyosung NH-5000CE
Short Description
CCFL Bulb Assembly with Brass Rail and Inverter